RColorful Corner – Street Mural RePaint
Saturday June 2nd- 8am-12pm 5th Ave SE and 7th St SE – Near Hawthorne Education Building Come help us touch up the street mural in the Slatterly Park Neighborhood. All are welcome, wear clothes you can get messy but everything else is provided. A wonderful family fun activity to promote neighborhood art and connect with your neighbors. Only a few blocks from the farmers market, stop by for a few minutes or stay for a while! Special thanks to RNeighbors and the City of Rochester for helping make this happen.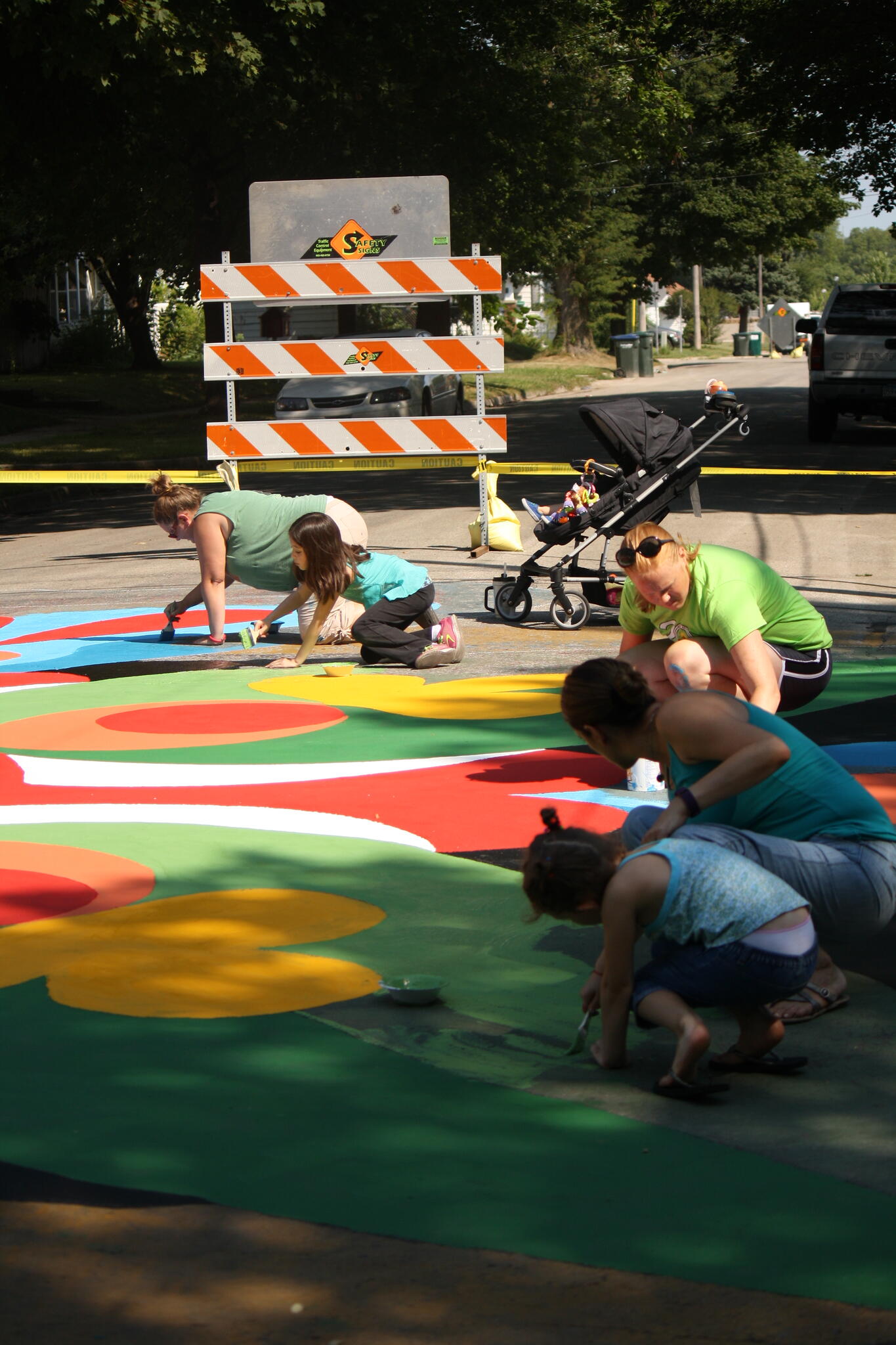 Beautify the Bridge!
Come on down on Sunday(June 3rd) at 10am to help us plant annuals on the 6th Street Bridge over Bear Creek. Bring tools, gloves and good spirits.
If you don't want to help plant the flowers, Please drive slow

on Sunday

Morning over the bridge. Thanks!